Congrats to Malaysia 2(EDP Team AK) and Malaysia 1(SOD Avenger) for getting top 1 and top 3.
Malaysia 3(POD Alpha) is no.6 but they played very well till the end and almost got into top 5
Proud be EDP ♥
Clan EDP
Mohd Ridhwan
Tmv ShinJai
Elite Dominion Professional
Extremely Deadly Players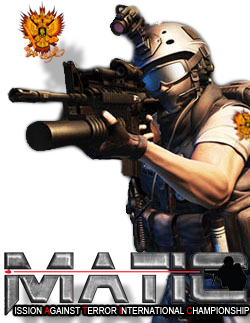 Watching Live MATIC Stream directly from The Summit Subang Usj.
Mission Against Terror International Championship will be held at The Summit Subang Usj from 13th until 15th of January, 2012.